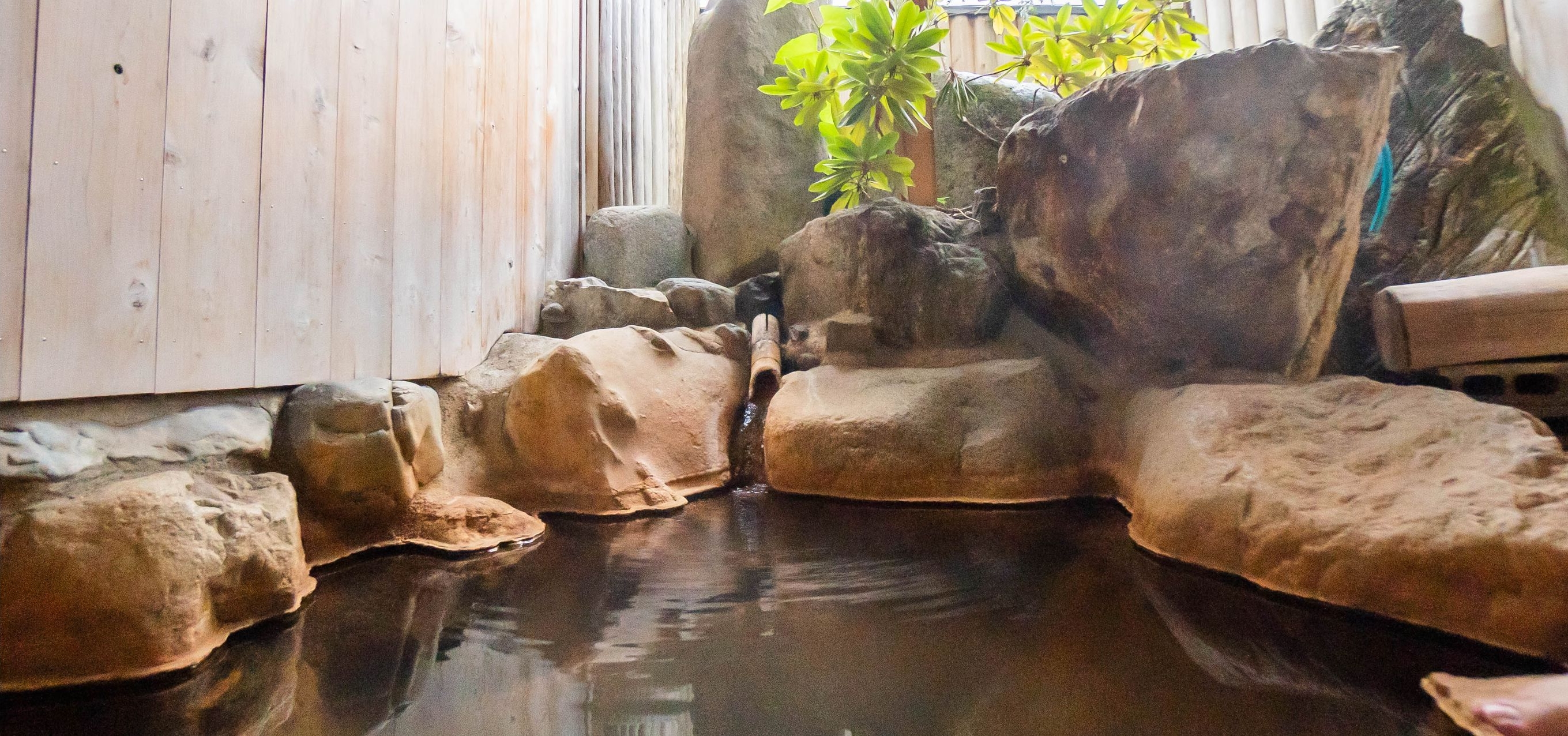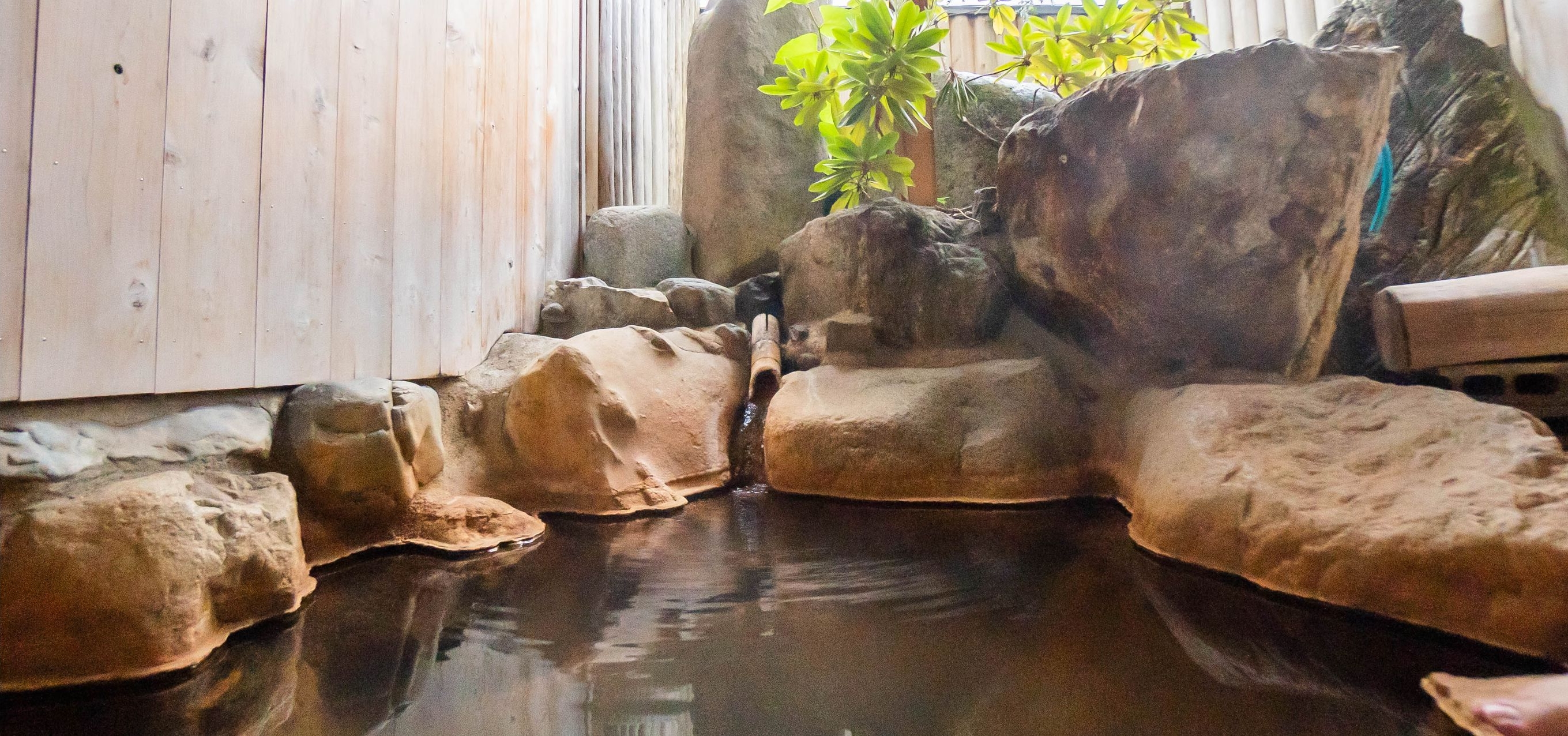 Students from Nagoya College Tsuji University class, interviewed our Museum and made a video!
We are thoroughly taking counter
measures against COVID-19,
and strive to create a safe environment.


Greeting
We thank you for choosing our hotel among the many Japanese inns.
Approximately 10% of our customers are from overseas, but Taiwanese customers who treat us with a smile and a friendly attitude also love our staff. As a small inn run by a family, we will do our finest to make your stay at Okuhida Onsengo Hirayu Onsen Oyado Eitaro in Gifu Prefecture as pleasant as possible.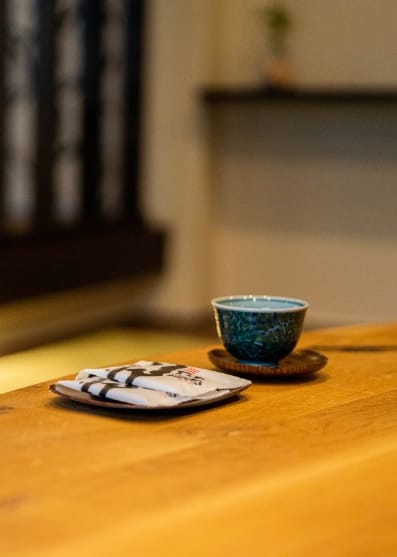 Cuisine
The hotel serves Hida beef and Hoba miso, which are the specialties of the Hida Takayama region. Hida beef is a Japanese black beef raised in Gifu and is of high quality. It contains a mesh of delicious white fat that melts when placed in your mouth. Traditionally, Hoba Miso is a popular dish in this region. This dish uses Hoba grilled on a shichirin (small stove) with miso soup and Hida beef. Even more delicious when eaten with white rice. Eitaro's cuisine is highly rated, with a maximum of 5 reviews. Enjoy the delicious cuisine of Hida using fresh ingredients.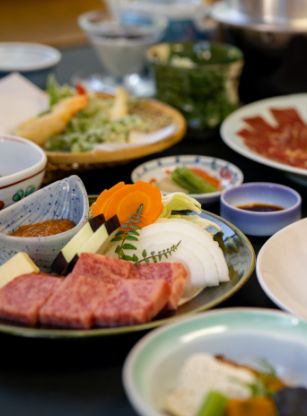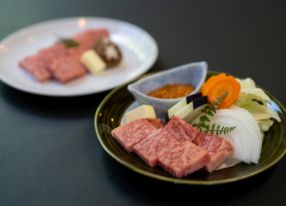 One of the few Japanese cooking experts in the region qualified as a "cooking master" is the owner of this restaurant. There are restaurants around the hotel that serve dinner, but dinner that comes with our hotel's "1 night and 2 meals" is 6,000 yen to 7,000 yen at a normal restaurant, and breakfast is 1500 yen to 2000 yen. We can also prepare vegetarian meals (please request them in advance).
standard (Course)
A5 rank Hida beef steak
Despite being standard, guests can enjoy the A5 ranked Hida Beef charcoal steak which is the most popular dish in the hotel. You will not leave without being satisfied! It is the pride of the Gifu master chefs.
Plans provided
Grade Up (Course)
A5 rank Hida beef steak
Welcome to the meat-lovers!
Hida Beef charcoal steak is twice as much as the standard, so please indulge yourself in the finest A5 Hida Beef till its taste reaches to your heart.
Plans provided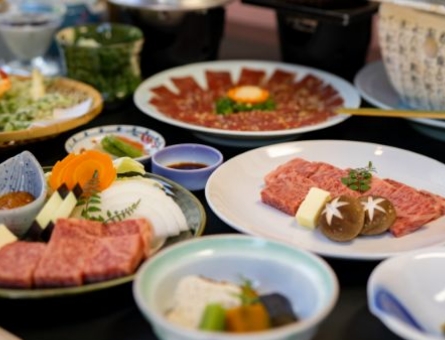 Trial (Course)
A5 rank Hida beef steamed
The eitaro's dinner volume is too large, so it's perfect for those who say.
In fact, repeater, which is the most popular. But there is no omission. The main dish is the special Hida beef steamed steamer.
Plans provided
Onsen
Two types of hot springs continuously fill the tub with natural hot spring water. In addition, there is a hot spring called "Bijin no Yu," which is beneficial for recovering from fatigue, scratches, and burns, as well as having a whitening effect.
While it may seem like hot springs are a place for leisure activities, the Japanese method is to soak in warm water slowly to heal tired muscles. It is good to take a relaxing bath in the hot spring at night or to take a morning bath to awaken your body. You can visit the bathhouse any time you wish.
There are two 100% free private hot springs available. They both have indoor and outdoor baths, so even large groups can enjoy soaking.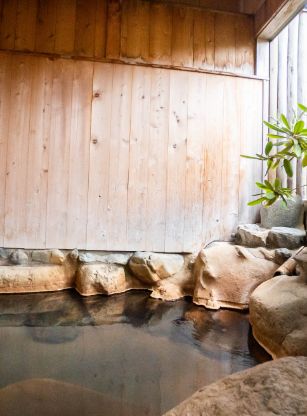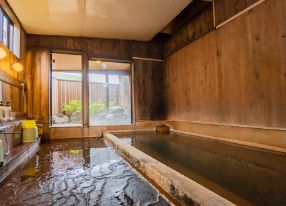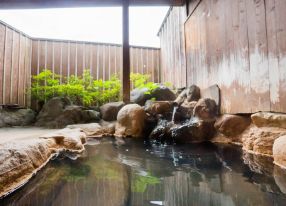 Yunohira no Yu
Yunohira no Yu
(hot water with some cloudiness)
The spring is slightly cloudy and unscented, but it has a high density that can help in reviving the body's circulation, easing fatigue, healing burns, cuts, and chronic skin diseases.
Plans provided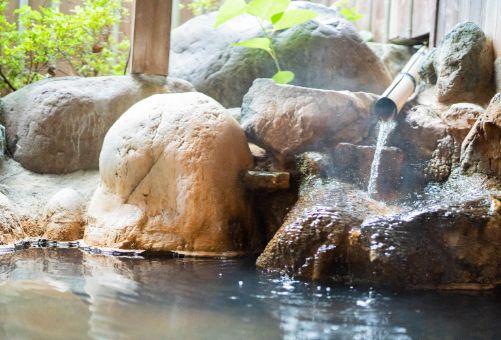 Home hot water
Home hot water (muddy hot water)
The water is transparent when it gushes out, but the ingredients react to the air and transform it into mud.
As well as having a small amount of iron and sulfur, it relieves muscle fatigue and maintains core warmth. In addition, it is especially effective for scratches, drill wound, burns and skin injuries.
Plans provided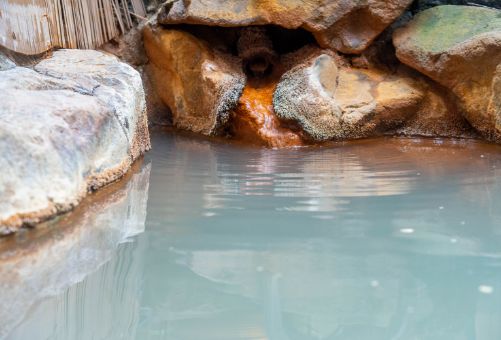 Room
Having a room to yourself is the real joy of traveling. A Japanese-style room includes tatami mats and cushions, which are unique to Japan. Try lying down on tatami mats, eating hot tea and sweets … You can also wear yukata as nightwear and sleep on a futon or a Japanese-style bed to enjoy the culture.
Every day, the rooms are sanitized to maintain their cleanliness. In a beautiful wooded space, spend time with your family and friends.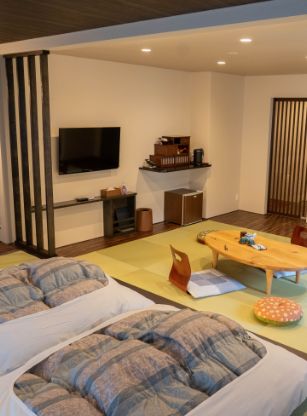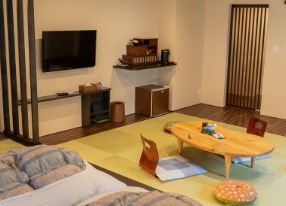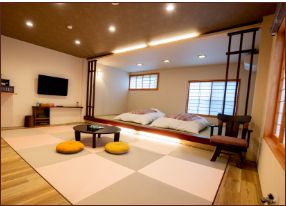 Special room
「MomijiGasa」「Iwanasi」
Newly refurbished spacious corner room with an openness where employees can't be entered because it has a tatami mats bed.
Plans provided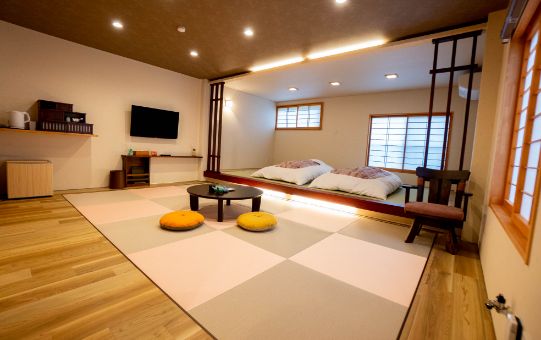 Standard Japanese-style
room (9 tatami)
A pure Japanese atmosphere with a calm appearance. Woody warmth is everywhere. A washroom and toilet are also available.
Plans provided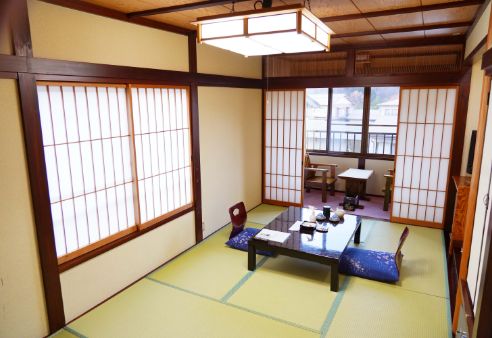 reasonable room (7.5 tatami)
You can enjoy the view of Oku-Hida mountains while stretching your legs and relaxing on the tatami mats.
* The washroom will be shared.
* Cooler is not included.
* The room is on the 3rd floor using the stairs.
Plans provided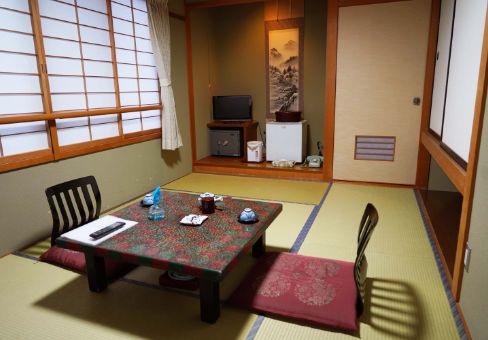 It's the plan with the most repeaters!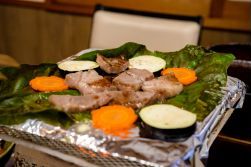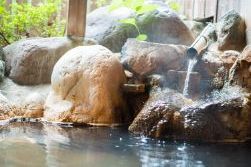 All-natural hots springs, plenty of dishes prepared with local ingredients, and the best A5 Ranked steak of Hida Beef.
・Meals:Breakfast・Dinner
・Check IN:15:00~
・Check OUT:~10:00
・WIFI available
Available payment methods






Attractions


Enjoy winter leisure at Eitaro!
The hotel can provide ski equipment and clothing rentals, as well as ski school arrangements for individuals who wish to experience or learn to ski. Please bring only warm clothes. If you are planning to enjoy skiing and playing in the snow, we recommend staying at least two nights. Include it in the "Special Requests" section when making your reservation.
Eitaro offers many possibilities for enjoying winter in Japan, like skiing and playing in the snow, riding the Shin-Hotaka Ropeway and visiting traditional old streets. Be careful when going outside though.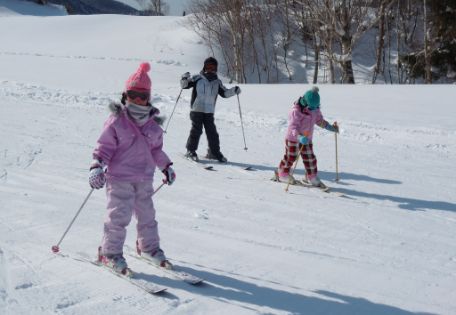 Estimated rental price for ski equipment and ski school
Lift tickets:
day (Saturday, Sunday, holidays)
3,500 yen
day (weekdays)
3,000 yen
junior 1-day (no half-day ticket)
2,000 yen
half-day (morning or afternoon)
2,000 yen
Estimated rental fee (1 day)
3 ski sets (board, boots, stock)
3,000 yen
Board set (board and boots)
4,000 yen
Outfit (upper and lower)
3,000 yen
Sled
500 yen
DAY 1
11:00

Arrive at Takayama!Head straight to sightseeing and lunch.

Look for lunch while enjoying the old streets of Takayama.
Head to Eitaro after having a look around.

14:00

Hida Great Limestone&Bridge Collection

Arrive at Japan one of the greatest Limestone Tourist Spots during our walk to Eitaro!Enjoy the great outdoor creations from over 250 million years.

16:00

Arrive at Eitaro!

A bit of an early check IN, and quick rest.

17:00

Outdoor public bath at Eitaro

Enjoy the outdoor public baths before dinner.
The onsen will relax and relieve you from the weariness from the journey.

18:00

Cuisine of Eitaro

The menu includes fish dish and local gourmet Hida beef. Also comes with special Japanese wine!

19:00

Hirayu Folk Museum

After you have got full and rest, Take a walk around hot spring towns, And visit the cultural property, Hirayu Folk Museum, free of charge.

21:00

Private Onsen

Special treat for the premium rooms,
Take a bath in exclusive cypress bath inside room.

22:00

Bedtime

Nighttime at Eitaro is very quiet.
You will be able to sleep comfortably even if it is earlier than usual bedtime.
DAY 2
06:30

Early Morning Walk

Even though a bit sleepy,
early morning walk in nature is
be very refreshing!

07:30

Morning Bath

With the onsen experience from previous night still in mind, you will feel energized with a quick morning bathe.

08:00

Breakfast

grilled leave plates,
you'll want seconds with the exclusive breakfast!

10:00

Kamikochi

After check OUT, we head to the popular spot Kamikochi.
surrounded by the Northern Alps Mountains, you will be shaken by the majestic natural surroundings.
Although the place is surrounded by nature, there are many places to enjoy meals and fetch souvenirs.

15:00

Return home

Finished a wonderful exotic experience!
Please come back next season!
Sightseeing
Kamikochi

Shirakawago

Mt. Norikura

Hida Takayama

Shin Hodaka Ropeway

Okuhida Bear Farm
Access by Public Transportation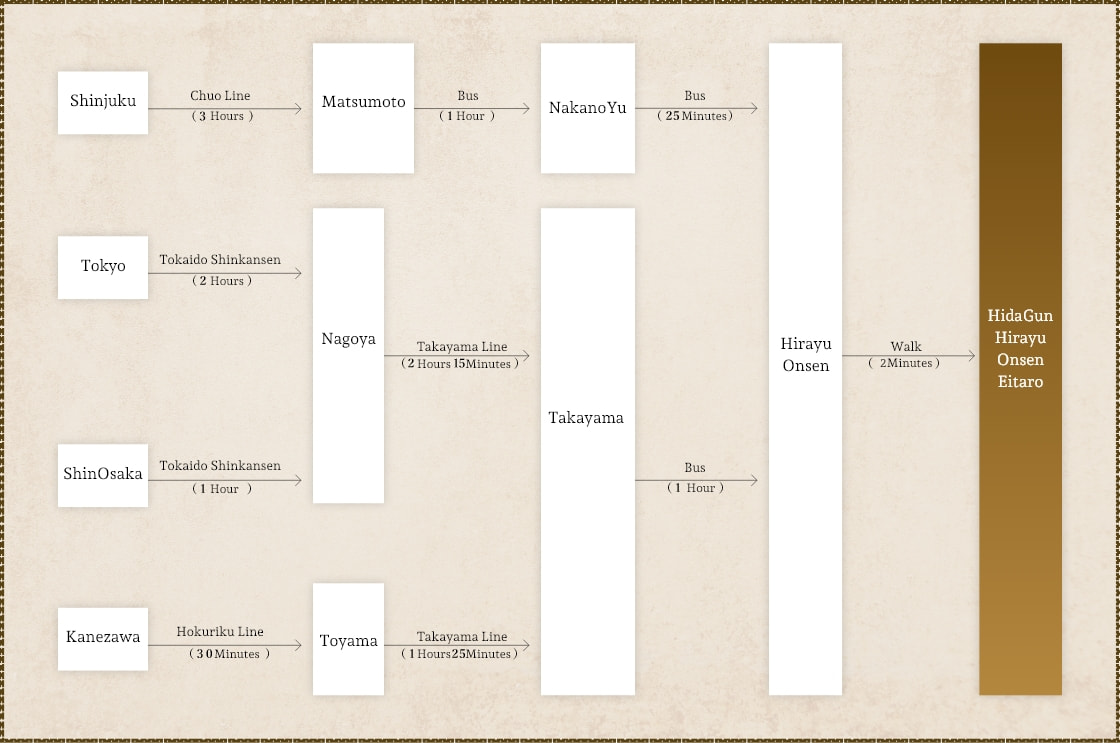 Access by Car・Train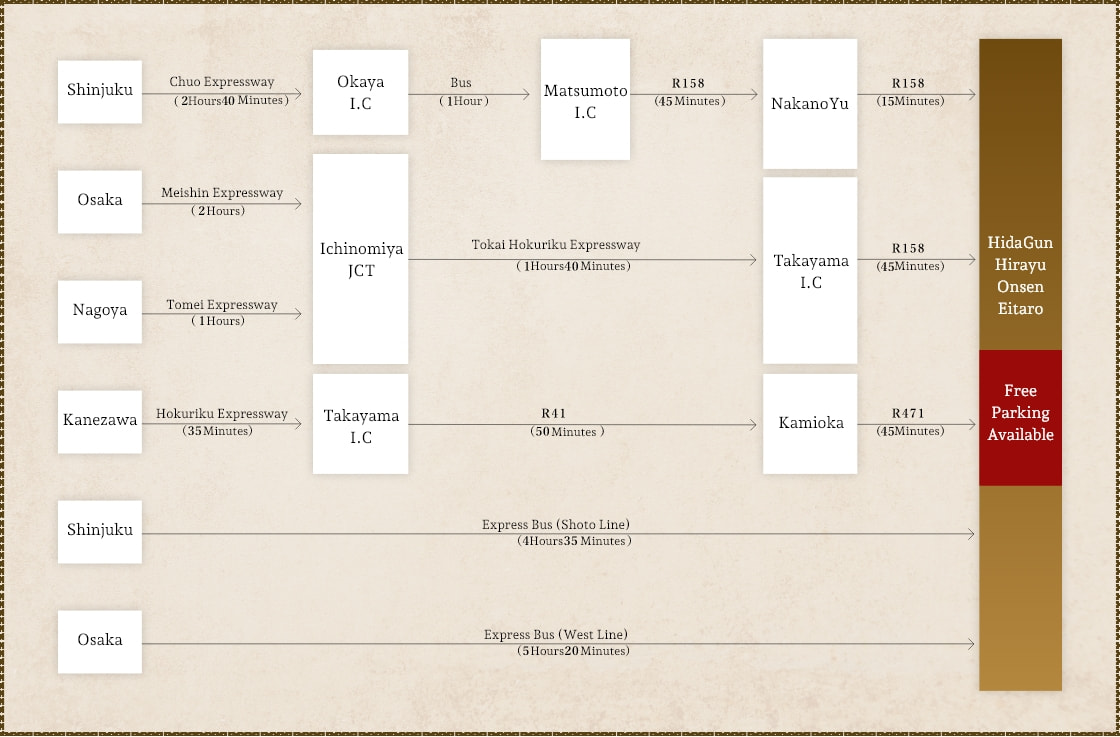 Due to the amount of snowfall, when using rent car from late November to April,
please use the winter time schedule.